content marketing with purpose.
— Connect with 12x as many prospects
Genuine content that educates, entertains & inspires your audience. You become more that a service provider. You're the trusted advisor.
big content for small business.
— High quality content made for small business
You understand the importance of great content in a modern marketing campaign but find it hard to implement. You are left choosing between high-end content agencies aimed at big business or the low-end Gig economy freelancers where everything is a bit, well...rubbish.
Welcome to Content Cruise Control, where you as the small business owner can stand out in your market through top-notch agency content that is designed to meet your marketing objectives and budget.
Your fans and followers can be kept in the loop channel specific updates and promotion of your killer content.
Expand your social reach with paid promotion of your content that builds trust with new prospects.
+ Bookmarking & Syndication
Syndication of your content across the best bookmarking sites boost traffic and authority of your content, website and brand.
+ Uploading to Business Websites
Once approved, we login to your website and publish your content. Formatted beautifully and QA checked so you don't need to give it a second thought.
+ Web 2.0 Assets & Other sites
Whether it's an unbranded blog or micro bookmarking site designed to deliver traffic, we can publish and promote on your behalf.
+ Email Marketing & Automation
The often forgotten marketing asset of email can be taken care of with professional design and clever automation to drive leads and sales.
Before a single piece of content is produced we will want to get to know your audience intimately and capture this in a client persona.
+ Downloadable Assets & Pillar Content
All content is designed with the next step in mind. This is often a link to a more in-depth content page and/or some lead generating asset.
+ Editorial, Email, Graphic & Video Assets
All content is produced in-house and sent to your for input and approval before publishing or promotion.
+ Keyword & Market Research
What questions are your audience asking and which search terms will deliver the most value to your business.
The topics to be covered matched to media type and intention. Is it designed to build awareness, encourage leads or move people to sale.
+ 12 Month Content Calendar
A 12 month look ahead of what content will be published when. Tailored to your strategy and budget.
12 month content plan + content delivered ready to publish
Content is planned and produced. You will do the publishing.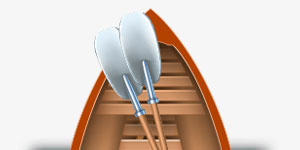 12 month content plan + published for you + performance dashboard
Content is produced and published on your website. You will promote.
All the features of cruise control + Social Media & Web 2.0 promotion
Content is produced, published and promoted. Nothing left to do.
Editorial quality articles and blogs written by industry experts with images and illustrations included that jump out of the page.​
Communicate complex processes or market statistics in easy to digest illustrations and watch your leads skyrocket.
A commercial quality video that reaches out to your audience, communicates your USP and expands your brands reach.
Keep your customers and prospects engaged with email newsletters that look professional and designed to inspire action​.
Automated Email Campaigns
Nurture your leads from inquiry through to sale with intelligent email automation that builds trust, answers questions and makes the sale easy.​
Animated Explainer Videos
A very effective way to promote your unique process or service end-to-end in 60 seconds. Entertain, educate and inspire.​
3 top content strategies exposed
Plus, how you CAN implement yourself & grow your business.
FREE report blows the whistle on the dirty trade secrets agencies don't want you to know.​